A small but significant social nudging behaviour by this street food seller next to Dongdaemon fabric market Seoul: as customers pass by she invites them to sit down – and as they are still assessing whether/what they want to eat she hands them a pack of just-opened chopsticks – the act of opening the packaging being the would-be customer's commitment to stay. It's a hard act to pull off without being overly pushy – especially with so many tempting food stall nearby.
For every context, negotiation, transaction – the signs that imply commitment, the social cost of walking away.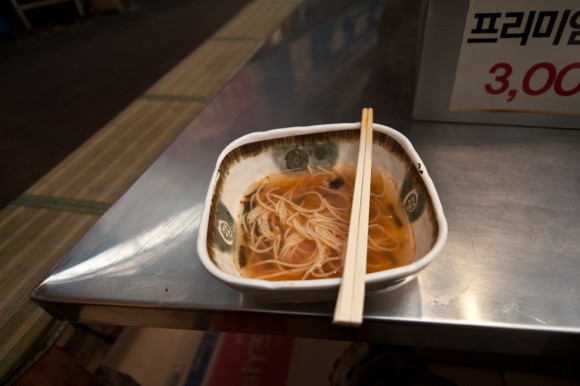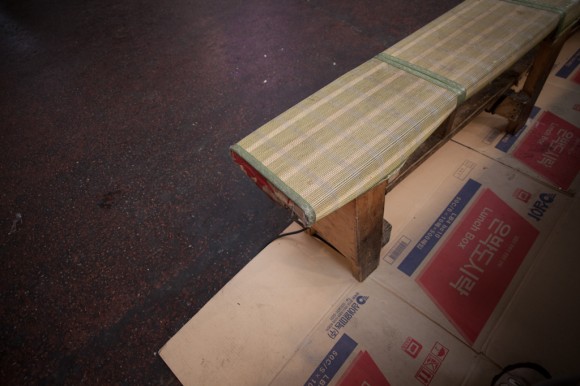 Yes, they are electrically heated benches.
Whilst not in the same price-range, consider AT&Ts $3 billion break-up fee payable to T-Mobile, and social contracts in an age of touch.