Had the good fortune this week to spend time in the Brazilian rainforest somewhere in the vicinity of here.
As some of you know I've been working on the design of a travel bag suitable for two to three week work trips. These often encompass business meetings and boardrooms though to the dust of India roads, the rough handling of Kabul security and/or time on the mountain trail (or like today in the rainforest).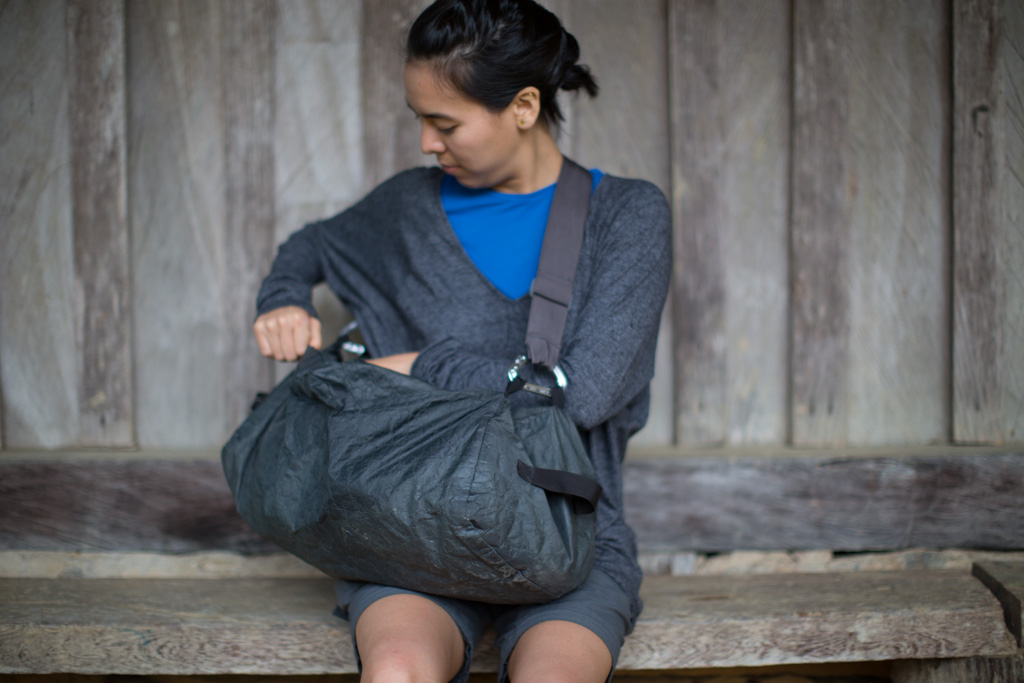 The D2 prototype (shown here on the shoulders of frog colleague Rayna) was again tested in-field – both urban and remote rural. The primary fabric, a woven carbon fiber, continues to hold up well: it's exceptionally light; waterproof; and robust enough that I've yet to figure out its boundaries.
My philosophy is to travel light, and to keep things as flexible and spontaneous as possible. I have an aversion to any luggage with wheels – it always encourages over-packing and creates a gravitational pull movement towards flat surfaces – a rolling straight jacket.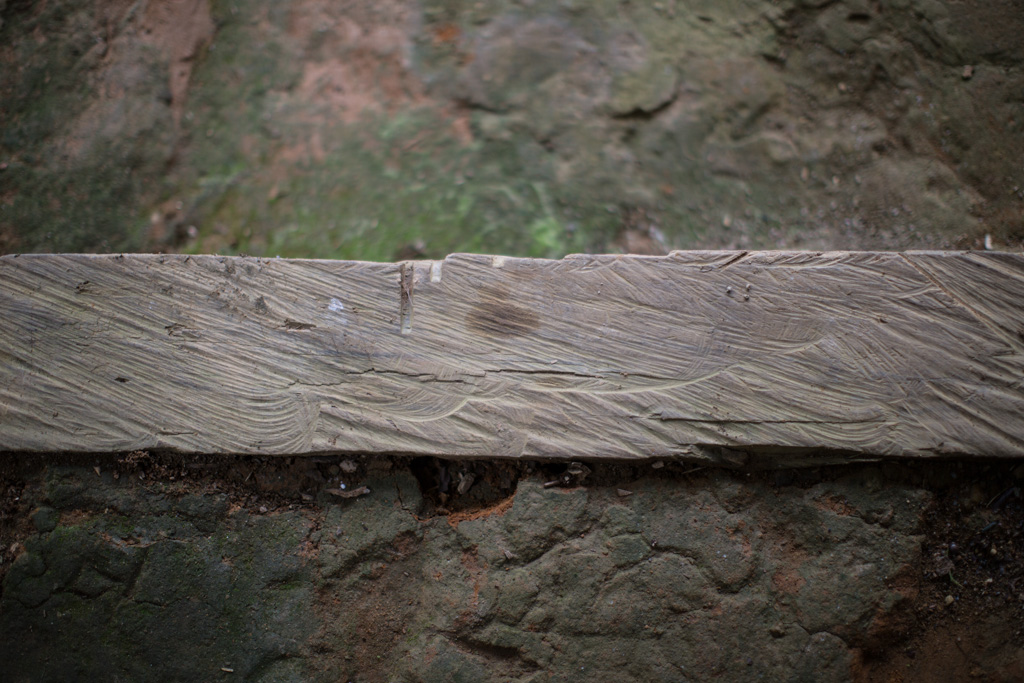 The D2 is designed for carry-on, not merely in terms of dimensions, but also to cope with the practicalities of overcrowded overheads, the compressed overheads on smaller regional jets, and fits snugly under a business class footrest or economy class seat, so whatever the aircraft's passenger load, you're guaranteed not to have to leave it at the door of the plane. It supports different carrying styles including shoulder slung and vertically gripped, the latter making it ideal for snaking untouched through crowded markets or marching down the aisle of the plane. It's size is deceptive, making it easier to overcome carry-on weight limits at check-in, if say you've on a photo-assignment and need to absorb the weight of camera bodies and lenses. (incidentally I'm also working on a range of interior pouches that work well as gear-padding, that supports more efficient packing).
I've enjoyed the highly iterative year-long design process, from sketching out the initial design, working with craftsmen who know how to handle high-tech materials, living with and tweaking the prototypes on trips, connecting to suppliers around the globe, through to discussing with folks from the industry (a special thanks to Silas Grant founder of premium British brand Bedouin Foundry). And damn, it feels good to have something uniquely in tune with one's own values and needs.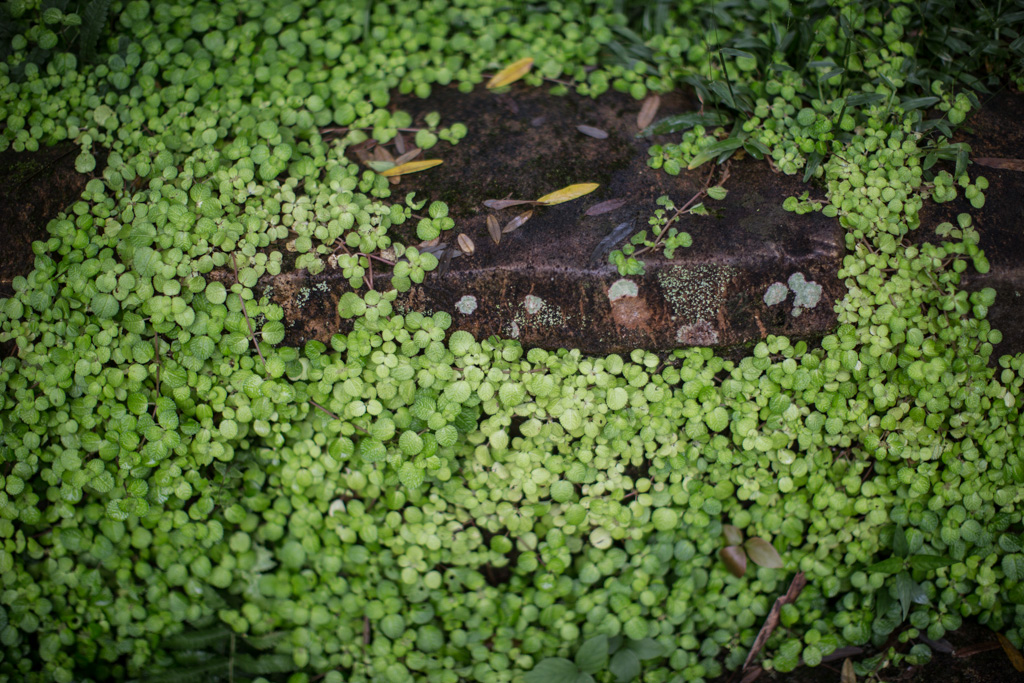 The first prototype, D1 was an hunch on the materials that played out.
The second prototype, D2 incorporated a number of refinements including internal compression, and "anti-gravity" pockets, and allowed me to play with a number of ideas. Over the last few months the kit has performed as one would expect from a high-end bag even if the finish is still very raw.
I'm now preparing to build prototype D3, with a focus on the design details: secondary materials; stitching; finish. I am open to making a limited number of additional units for those that appreciate and are willing to spend on the finer arts of travel, and have a lifestyle that will pull it in different locations.
This luggage isn't for everyone. You know how to travel light, are confident enough in yourself to appreciate something that is not yet in its final form, and enjoy the journey as much as the destination. If this is you please get in touch.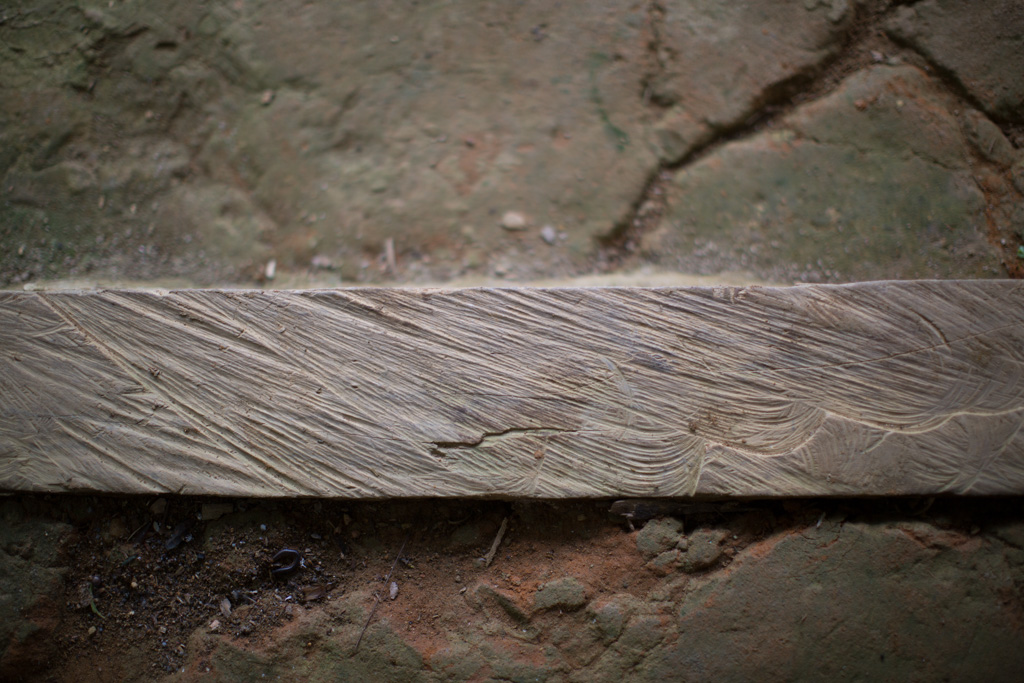 Photos: Textures on these farmhouse structural beams formed by handheld chainsaw. Everything in the building needed to be carried up the mountain or drawn from the land, and with no heavy machinery to guide straight lines there are rich textures an uneven everywhere you turn. If you appreciate how things are made, this is for you.