A lot of you reading this work on bringing new products and services to market, you understand that twinge of pride when it ships. Some of have start-ups requiring a whole different level of energy and commitment. But how about starting a country? What would that take?
I was at TEDxJuba last week, held on the banks of the White Nile on the one year anniversary of the birth of South Sudan following its independence. The theme of the event was New Nation, New Ideas and as you might expect from people that have been through so much it showcased local stories of overcoming overwhelming odds to bring a nation together and ultimately push things forward.
A few highlights of the event: author Jok Madut Jok using the functional arts to bridge the 17 ethnic groups that make up the South Sudanese populate; Eunis Elisama of Lulu Works on her journey from refugee to becoming a exporter of the indigenous shea butter; Warille B Warille founder and managing director of IMATONGAS on building South Sudan's first modern gas station company before knowing whether he would actually have any fuel to sell – the build it and it will come to pass approach to boot-strapping the economy; Joseph Abuk author, playwright and composer of the South Sudanese national anthem on taking Shakespeare to London; Rachel Alek on the tribulations of founding the country's first women's magazine SHE and what it took to get there – including training female journalists.
Every talk resonated in its own way, but the one that has struck with me perhaps because he spent time sharing his incredible journey was William Kolong Pioth of the Pan Aweil Development Agency talking about his life from being one of Sudans "lost boys", through to building water filtration systems and schools via decades-long separation from family, friends lost, lightened with nuanced comic touches such as the power of having shoes to impress a date. I'll post links to videos when they go up.
The event even had a splash of glamour with the presence of someone who is arguable South Sudan's most famous export – Alek Wek catwalk model UNICEF+ spokesperson (and gentle nudge, is in need of a bit of speaking training).
The event was closed by Hilde Johnson head of the UN mission in South Sudan who highlighted the three things that will carry South Sudan to its second birthday: leverage the power of shared suffering; the youth; and use the ethnic diversity as an asset.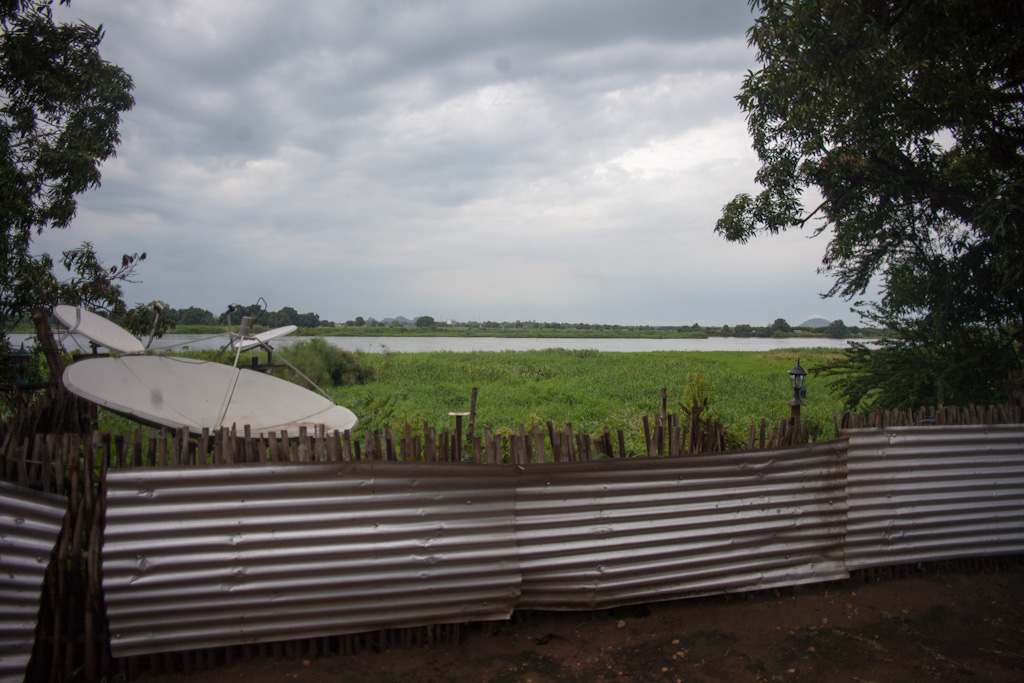 I usually get a sense of a place from a few days on the ground, but know less about South Sudan than when I arrived. It's got a depth to it that is difficult to pin down. It takes pain and resolve to kickstart a nation, some of which remains etched into faces and minds.
With thanks to UNICEF South Sudan for being such gracious hosts.