If you want to understand public interaction with displays, you need to spend time in Seoul.
Seoul Metro now how more than 900 of these Digital View displays – with content by Daum supports interactive maps, IP telephony, content browsing, location based services. Relatively high levels of interactivity for a public terminal – where browsing choices can and is overlooked.
Includes Audience Measurement software by NEC – facial recognition software that ascertains age range, gender, distance to display, location, retention time and level of interest of the viewer to present 'more relevant' content and ads.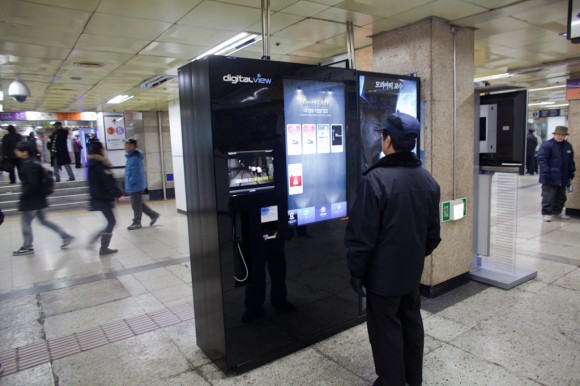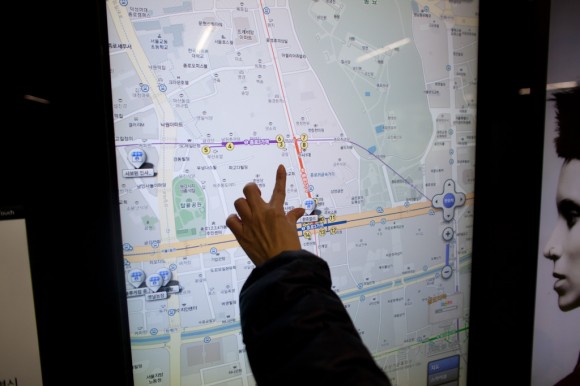 What affordances do you expect with a touch screen? It supports point-and-drag, but not pinch-and-zoom.