This acure Shibuya station vending machine by the JR East Water Business Co. is interesting on a number of levels: it's using a touch screen experience for a relatively trivial transaction in a public space – pushing the boundaries of the urban interaction vocabulary; as well as coins and notes it takes mobile payments and a variety of cards that identify the purchaser – data that helps it and its partners refine its future product offering; a camera above the machine tries to ascertain the gender of the purchaser and adapts what is shown based on gender; and it also points to another trend that you're going to see creeping into many more nooks and crannies of our urban landscape – high resolution, interactive displays in place of what was once static. Sure this is Tokyo and a high footfall location at that, but its a harbinger, trust me.
What are the opportunities from the urban residents of your city from being only meters away from a large, connected, customisable touch screen?
More here.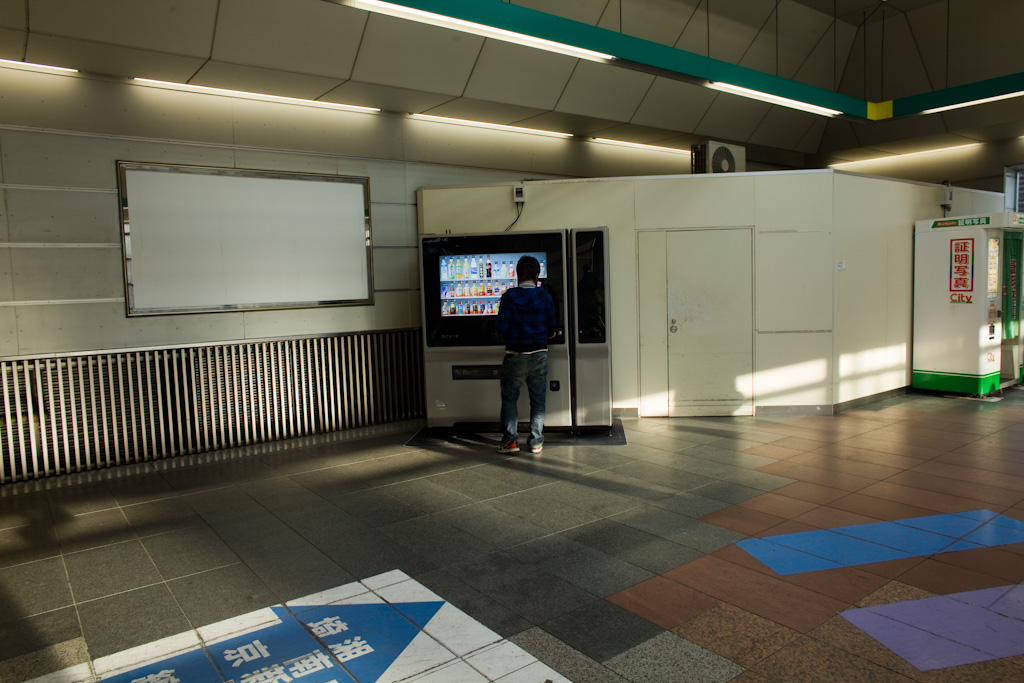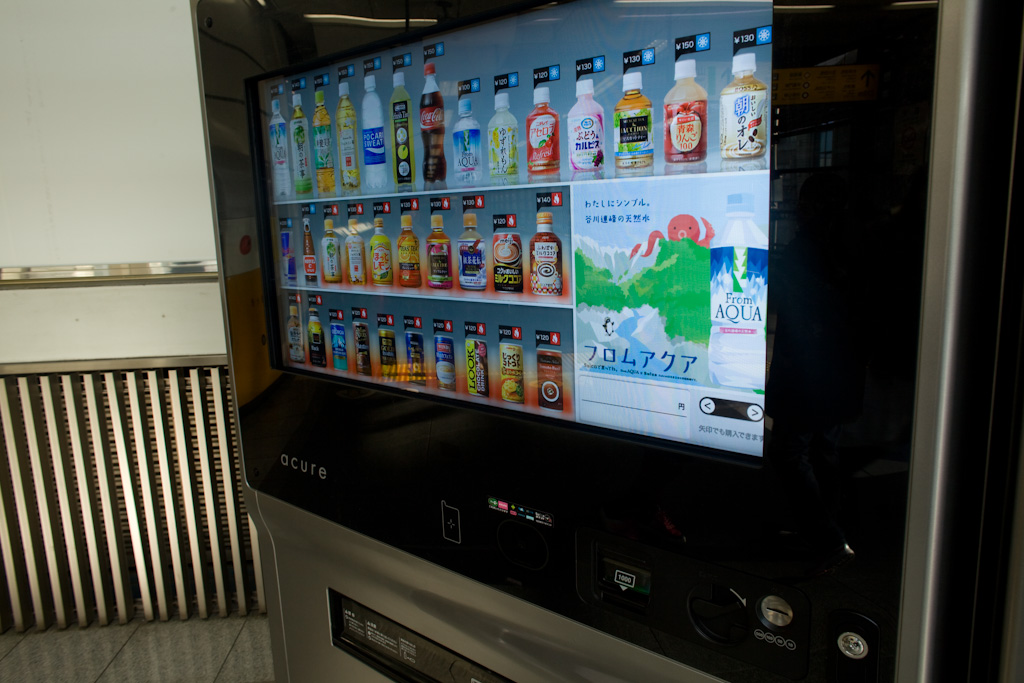 See also: redbox changing the American urban vocabulary in the US.