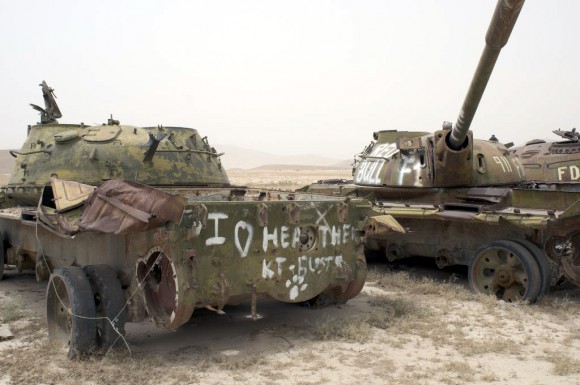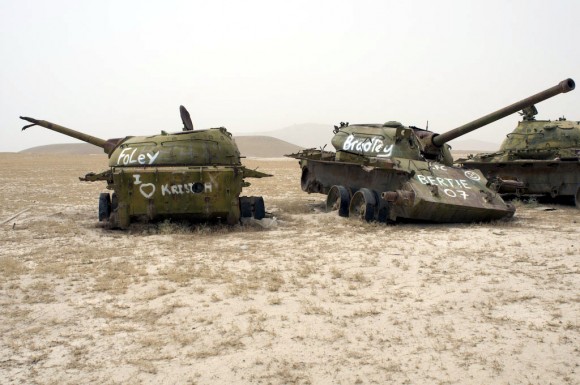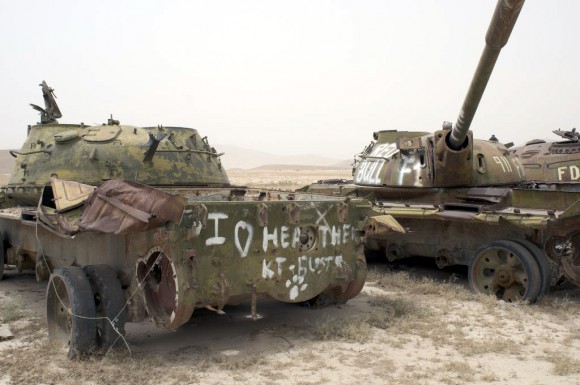 If you're a male visitor to Afghanistan then chances are you've made a trip to the Soviet tank graveyard on the outskirts of Kabul. It's the local equivilent of a topless Disneyland – a compelling idea (for a red-blooded males) that sort of fizzles out like damp ordnance (red-blooded males with too much whiskey in their bloodstream). You might assume that most of the vehicles here fell victim to the RPGs and mines of the Afghan resistance – in reality 85 – 90% died from mechanical failure, with limited signs of damage. There are still some beautiful objects, colours and geometries to be found but less than you might imagine.
In the past few years the graveyard been discovered by the English language spray cam brigade whose creations either show a distinct lack of imagination or a purity to the form: I love u Reece/Heather/Kristina/Tonya; Barnhill was here 2008, Bertie 07. The one touching missive – Miss You Michelle a reflection perhaps of macho-mechancholy – where the excitement, oh, of being surrounded by all that hardware gives way to the very basic need for something, deeper.
A lesson for anyone who gets caught up in the hacker cycle.
Related: the emerging tag-graffiti culture in Tehran here and PingMag has a writeup here.