A turba (clay prayer stone) available for purchase close to the mosque in Murad Khane, Kabul's old city.
The district has been transformed in the past few years due to the diligence work of Turquoise Mountain in conjunction with the local community – it's difficult to see from the photo below – but that ~2 meter pile of rubbish in the center-top marked the top of the garbage that had built up over the years – the rest has been cleared away. Click on photo to enlarge The New York Times has a write up here.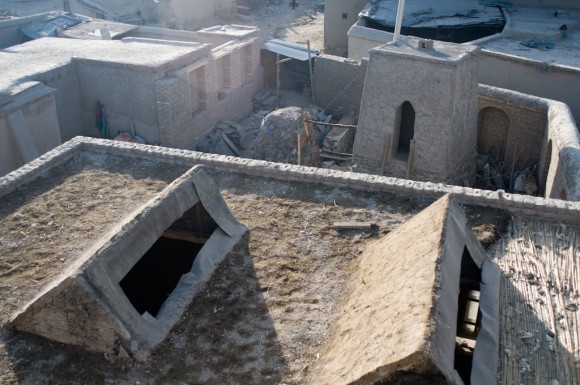 With thanks to local guide extraordinaire.
And ending today on a faith thread, quote of the day from the Institute for Money, Technology and Financial Inclusion conference: "There is no need for collateral on the loan, because obviously defaulting to a diety would result in death" in a presentation titled – Borrowing from the Gods: Oracular Deities as Traditional Sources of Credit Among the Igbo of Nigeria. Lovely stuff.