Why doesn't this say "Customers First. Chat"? In what contexts is chatter with customers likely to be encouraged? Perhaps a local small town grocery store using the personal touch to compete with the big chains.
And what are we doing in a Los Olivos Ralph's? Joining colleagues from our Espoo and Calabasas design studios to head off to a ranch for three days to figure out each other, our role in the mothership, and evolve a strategy for the coming year. This being wine country, we naturally have quaff a few bottles of decent wine.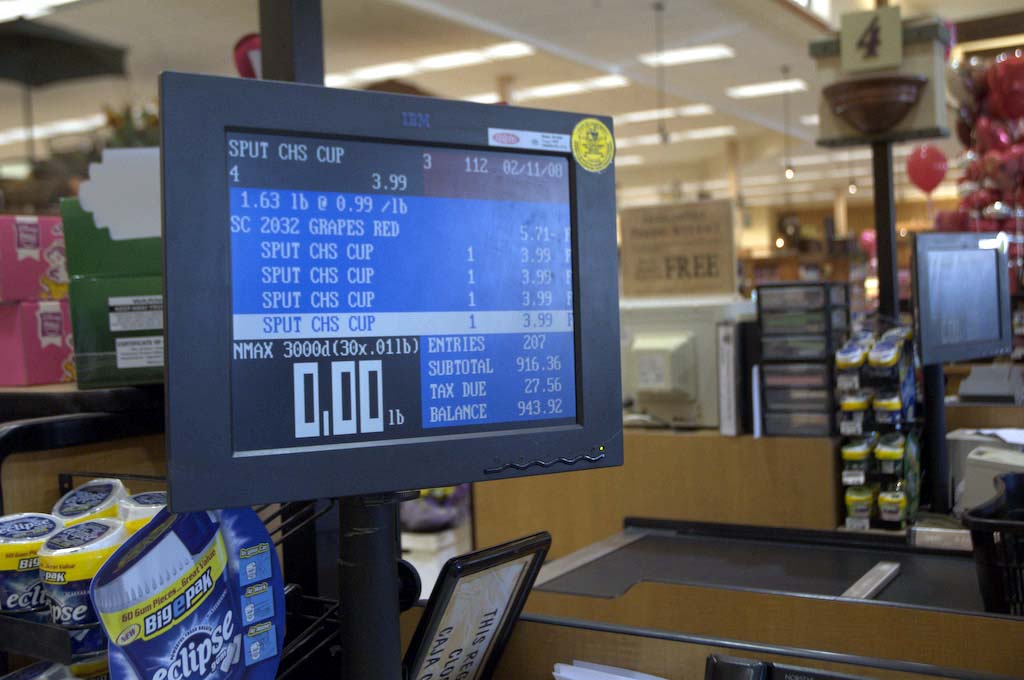 The check-out yielded a wisdom of crowd moment: every team member tried to guess the total grocery bill though in the end the average was no-where near the final tally. A stupidity of crowds moment – no-one thought to buy breakfast cereal.