A sticker from yellowarrow.net on the Design Forum shop in Helsinki. Sending a text message to the code printed on the sticker retrieves information about that space that someone has posted to the yellowarrow site.
The notable aspect of this is not the crude geo-annotation of public spaces, but rather the developer's assumption that sufficient numbers of people would be willing to use this service to access user-generated opinions about that space, whilst knowing little or nothing about the individual who generated the link. Risk versus reward.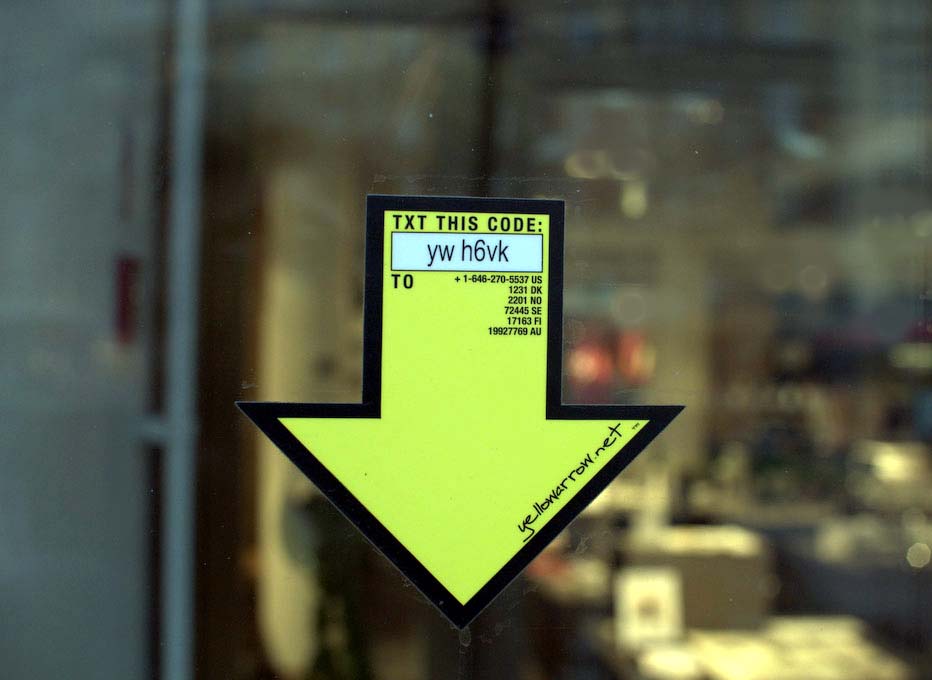 Unsurprisingly the yellowarrow site doesn't appear to have been updated since its launch in 2005.