Looking for a challenge in 2008?
Our Consumer Futures teams in Delhi and Shanghai are expanding and are looking for a few talented people with the skills to make trend and consumer research happen, and to apply the findings to affect how our colleagues think and do.
Naturally you'll have a deep cultural understanding of China, India and/or the region, have hands on experience of futures research methologies and have a good few years of industry experience under your belt. Oh, and your passport will still have a few empty pages.
Interested? Forward a short covering letter and resume by Friday this week to my work email address – jan dot chipchase at nokia dot com, I'll make sure they reach the relevant person.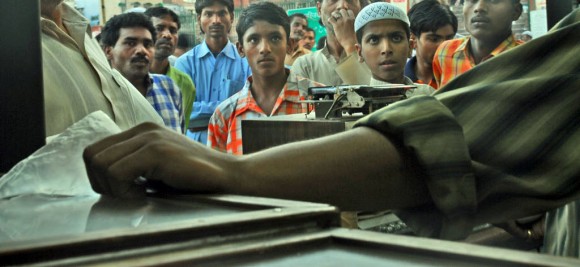 Photos? Dug up from field research in Delhi and the used phone market in Chengdu.
Update: thanks to the people who sent in their resumes, have forwarded to the appropriate person who is dealing with the hires. You may also want to check out the careers section on the Nokia.com site – it lists globally open positions.