Digital price signs in a Tokyo supermarket. Which of the pricing models enabled and popularised by the internet – will make it to a (Tokyo) store near you?
Why? The ability to dynamically change prices based on contexts such as time of day, customers in proximity, levels of stock, or the weather that you experienced five minutes ago creates so many opportunities. Small sign. Big implications.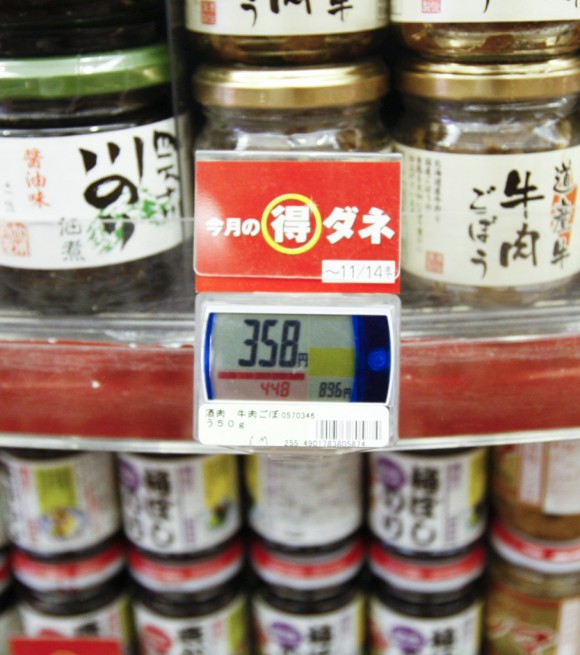 Tokyo today, Bejing this evening.