Advertising boards strategically placed on Taipei's streets. It may not look like much but this is the future.
Why? Because nobody paid to rent the space to place these items here. And because when autonomous or semi-autonomous vehicles start appearing in public spaces – think personal transport and personal assistants in modern Asian cities some of these will be co-opted as advertising hoardings, and will find a space and sit there until moved along. Who are the winners and losers when physical advertisements become autonomously mobile?
Cross reference this with yesterday's roof-top parking lot – each vehicle is a potential advertising canvas. What is the value of your vehicle when it is parked and advertising versus, say the cost of parking itself? What is the value of your vehicle when the advertising it displayed is coordinated with all vehicles. And yes, who co-ordinates?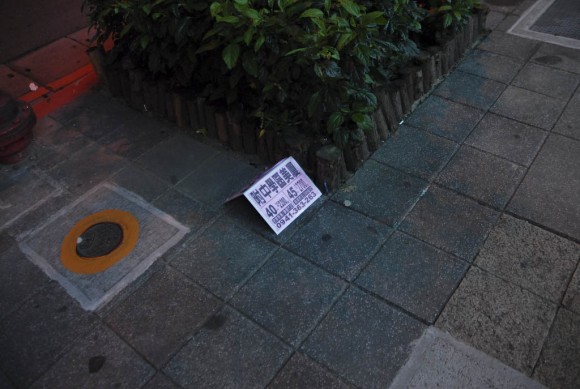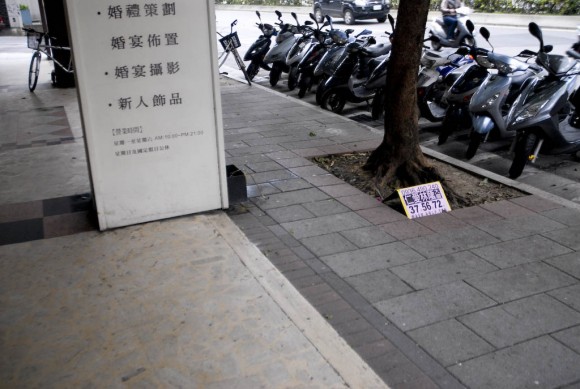 And if you're recoiling in horror at an advertising saturated world – perhaps you'd like to take a lead by removing that logo from your sweatshirt, vehicle, bicycle, sunglasses and shoes?